A few friends and I arranged a night to meet up and go out in Birmingham, this night was last week, and an excellent night it was too.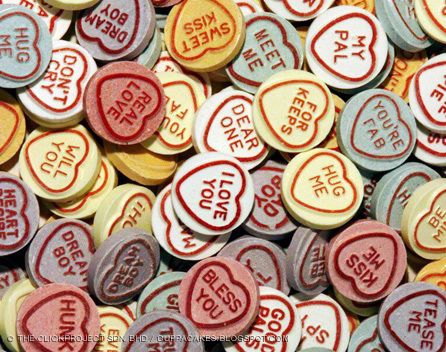 I drove up to Chloe's on Thursday evening, once again (unsurprisingly) a lovely meal was served, to be honest I only really go for the food, just kiding. It was a nice surprise to hear Lucy had decided to pop in a bit later bringing with her a bounty of "Love Hearts", yey! No need for presents her presence is enough, although they're certainly always welcomed!!
Friday was mostly lazy but seemed to fly past which I put down to the company I was keeping - note to self, get some boring friends as my life seems to be flying past too quickly. We got to the apartments where we were staying to be told we'd been booked in to the main hotel building and not the apartments as we'd thought, not the end of the world however it did mean we'd have to walk past reception on our way out, some more excitement.
Chloe thought it was a good idea to have a snooze while I was having a shower, it was a lovely shower although I don't think she was that impressed about the amount of water I'd left in the tank, sorry, at least I was lovely smooth and clean. She always looks fab so it was an unintentional cunning plan, so not really a plan at all to be fair. Steph Arlington popped in just as Chloe was in the shower and I was doing my nails, it was great to meet her finally as we'd spoken few times on TINT but not in the real world, she'd travelled up with Danny so she was buzzing already. After a good chat she decided to go and have a power nap as it was still reasonably early, we continued to get ready only to be interrupted again (we were pretty much ready by that point anyway) Rach and Sara, yey! They quickly set about getting ready, Chloe and I decided we'd let them get on with it so we went on a wander to see Danny, a good time to let you know what my outfit consisted of: Over the knee boots and a cowl neck mini dress, I was certain I looked like a prostitute, a high class one but one all the same.
A hooker and two ladies
Danny had put on an amazing spread, crisps, dips, chocolates, etc no to mention a whole selection of half bottles of wine, thank you. I was then presented with a copy of
Repartee Magazine
which contained the article about the TINT Makeover video, I wasn't prepared to see my picture on the back cover and as the background to the calendar on the first couple of pages, I'm officially a "Calendar Girl" it seems - this I some how feel I'm not going to live down. Once everyone had arrived we headed out to The Loft for a few more drinks.
Martie, Sara, Rach, Me, Lucy, Chloe and Steffie. Photo taken by Danny, thank you!
To cut a long story short, we had a great night, Tamzin and Sophie met us at The Loft, it was great to see them both again and it was great being out again after such a long time. On the way back, Chloe dared me to walk up the other side of the street on my own, I'm not sure whether the purpose of this was to make me look like a hooker or what it was but as I was a little tipsy so I went through with it anyway.
Thanks to Chloe for putting me up/putting up with me and Danny for doing way too much.
Love you all,
Jenn xx